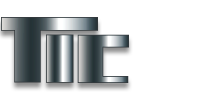 Services



TIC is one of the longest established and largest manufacturer's representatives for building materials in the region. We provide specialized and super-specialised products for  core industries in the region and beyond. Over the years TIC has become a leading supplier to the following industries;

- Construction.
- Oil & Gas.
- HVAC.
- Wood works and Furniture Joineries.
- Local Manufacturing Sector.
- Industrial Goods.
- Ship Building.
- Secondary Processing.
- Metal Works and Fabrication.
- Road Works.
- Portacabin and Prefabricated Structures' amongst others.
We also believe that providing quality products is not enough in today's dynamic business environment. We go a step further and offer our clients valuable intelligence and market research information pertaining to their industry and their products, share market trends, update them about new product arrivals and potential price fluctuations and everything else which we believe will impact their business today or in the future.

For new or existing manufacturers who wish to initiate or expand their business in Middle East / Indian markets, we possess the expertise to market their products to customers across the entire region,
- Taking care of their advertising and marketing requirements.
- Facilitating their participation or representing them in the region's leading exhibitions, conferences or seminars.
- Providing logistical support for their goods.